Capt. Jesse Arsola welcomes you to Reel-Life-Adventures on the Texas Gulf Coast!
Experience Texas Saltwater Fishing for Trophy Speckled Trout and Redfish!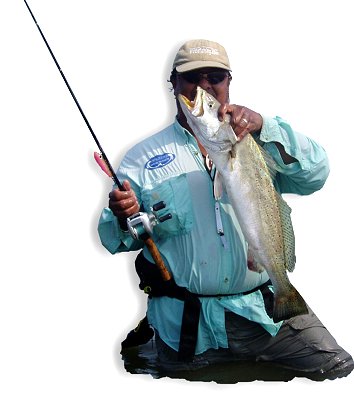 Capt. Jesse Arsola's Reel-Life-Adventures!
Welcome to the adventures of the Texas Gulf Coast outdoors! Whether you are an avid fisherman looking for the excitement of that special fishing trip or you wish to experience the sport of Texas Surfing to its fullest, Reel-Life-Adventures will show you an outstanding fishing trip or surfing expedition that you will long remember and soon wish to repeat!


ADC Web Design - Site Created August 28, 2001
And....Updated.....Often....!